'20/20′ Album Artwork Sunflower Seeds
$5.00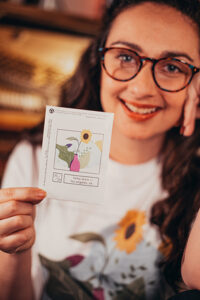 Grow your love for '20/20′ with these limited edition album artwork Sunflower Seeds!
This seed packet holds a dusting of sunflower seeds for a small backyard garden.
Planting directions are printed on the side flap at the back of the packet.
The packets are made from post-consumer recycled paper
Size: 4-1/2″ x 3-1/4″.
Includes full color '20/20′ album artwork imprint on the back of the envelope.